Traditional Production Pyramid
---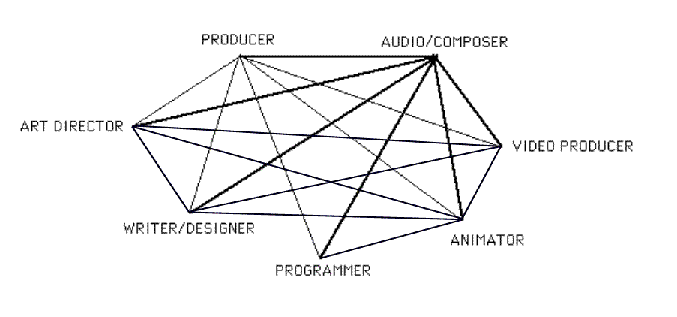 New Media Production Relationships
---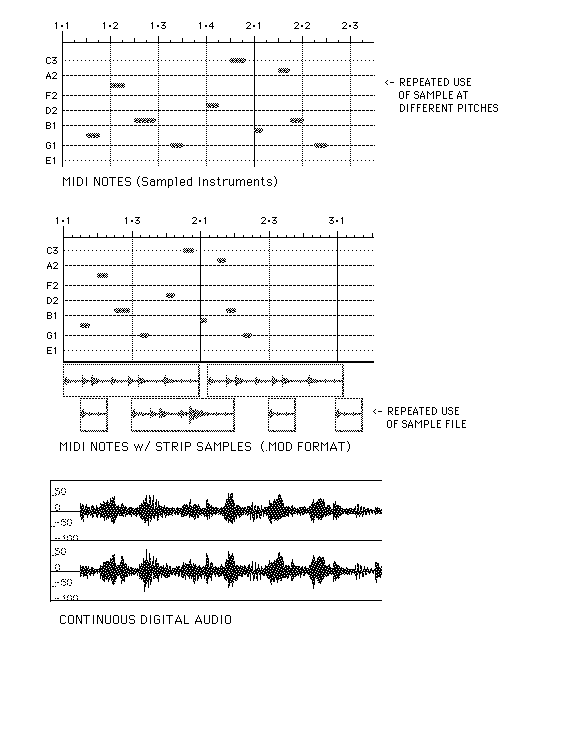 ---
KEY CHAPTER QUESTIONS
■ Why is audio an important aspect of game development?
■ How are voiceovers, sound effects, and music used effectively in a game?
■ What is the difference between looping and adaptive music?
■ How is game composing different from film scoring?
■ What are the different formats and tools used in game audio?
---
SUMMARY
• Importance of game audio
• Game audio formats
• Sound effects
• Voiceovers
 • Music
---
Copyright © 2005-2013 David Javelosa