Audio For The Internet
The recent phenomenon of the Internet and specifically the World Wide Web protocol has brought up several old and new issues for audio. The specifics of size, sample rate and transfer rate remain the biggest issue of how the Net is supposed to sound. RealAudio, Liquid Audio, Quicktime, Windows Media and the phenomenom of MP3 compression is concerned with streaming a coded, compressed audio format that can present itself at the highest quality possible after being shoved down the smallest bandwidth possible. Other methods of pre-downloading audio assets contribute to the lag and latency that the Internet is most notoriously known for.
---
Dialog Production
Spec-ing out the project: the script, the concept, the production schedule
In process issues: the technology, the logistics, post-production
Web asset management and naming conventions
Studio recording of talent, script managment, take management
Location recording; DAT recorder; sound effects library
Simulation of RealAudio for streaming; conversion to 11 kHz, 8bit
Mixing dialog with location sound and FX in post
Sound Effects Production
Spotting sound cues and effects
Managing location and library assets; CD & DAT transfers
Compositing sounds in ProTools or Vegas
Managing dialogue and effect tracks for simulation
Converting dialogue and effect tracks for web cast in RealAudio
---
Music/MIDI Production
Spotting music cues; determining foreground and background placement
Composing initial tracks in the studio; saving MIDI data for production
Converting MIDI data for General Midi instrumentation and arrangement
General MIDI instruments as sound effect cues (orchestration)
Intergrating MIDI performance (audio) into simulation
Generating ambient MIDI tracks
Managing MIDI music asset
---
Sound Design Exercise
Creating a User Interface (UI) sound series
Editing VO source material
Creating a progressive effect series
Compositing effects with VO
---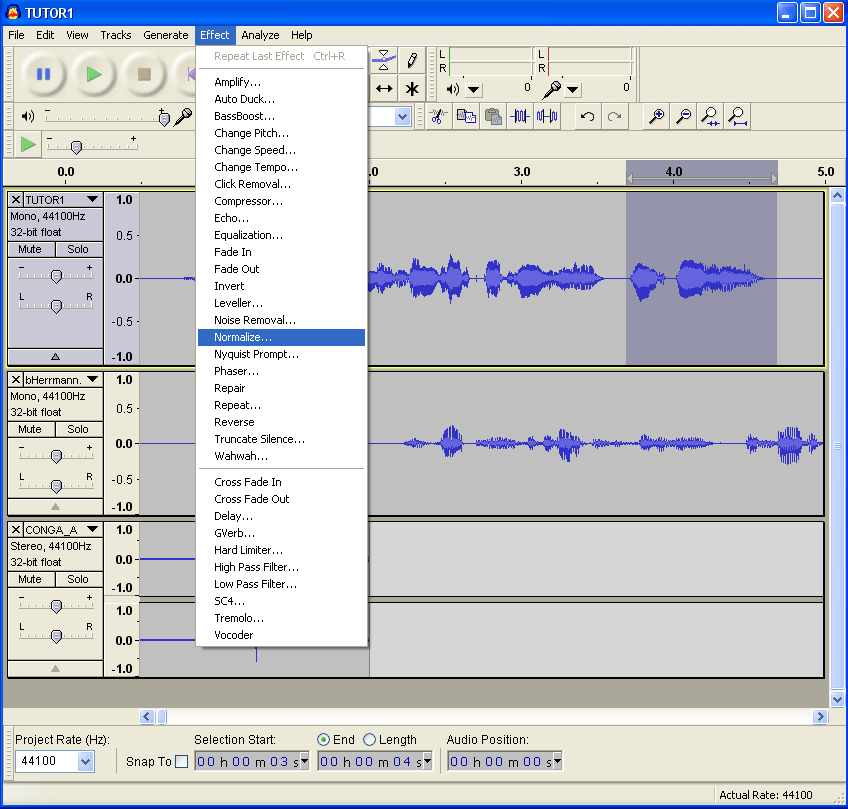 DSP Plugins and other features in Pro Tools
Automation of volume and pan levels
Automation of bus levels and effect parameters
Rendering as a WAV file
Saving as individual tracks or components AT TEMPO
Saving as EMBEDDED file format.
---